MTR: Water Treatment Reporting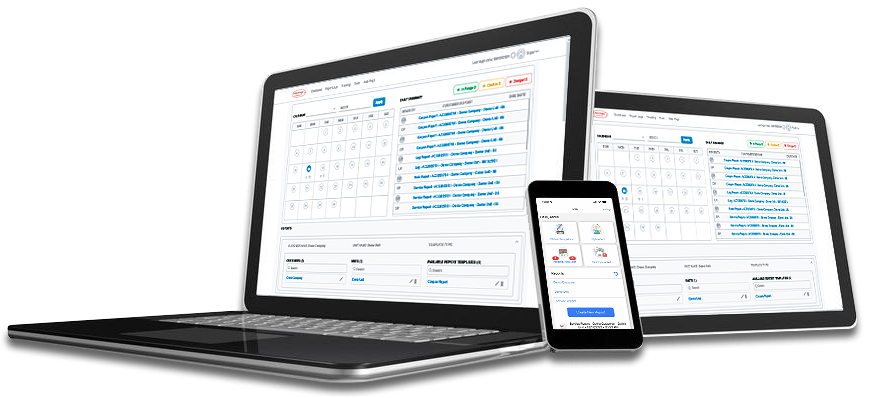 MyTechReports (MTR) is a Computerized Maintenance Management System build for the Water Treatment industry, general industry and much more. MyTechReports (MTR) helps you modernize how you collect and analyze data, leveraging the cloud to centralize your field data collection, storage, and communication. MTR customers utilize the sales and consulting aspect of MTR to maximize customer service, acquisition, and retention. Available for free on any web-enabled device or by downloading our mobile app, available for Android and Apple iOS.
Sign Up Book a Demo Want a free account? Start Here
*Free Accounts are Limited to 3 Customers.
MTR is here to help you manage your team, your data, and your time.

Work
Create, assign, and track various work & report types. From inspections to routine maintenance users can access work orders from mobile or desktop devices.

Inventory
Build and manage your assets and data seamlessly. Track inventory items, such as chemistry, stock levels, reagents, and much more, for easy maintenance and asset management.

Team
Build teams and enable users to login based on permissions and receive work order notifications on mobile and desktop devices. Track users activity and understand time and cost spent on work.

Schedule
Schedule and track service visits, inspections, and follow-ups. If any service schedules are missed, managers and admins are instantly alerted.

Analytics
Build custom and user-specific reports of any asset or data point within MTR. Print and export those reports for additional context and predictive analysis.

Alerting
Any high value account has Key Performance indicators (KPIs) that you or your customer closely monitor. Let MTR handle this for you by alerting any managers or teammates when an exception is encountered.

Manage Territories
Do you manage multiple territories? MTR allow you to quickly group, assign, and deploy entire territories account lists within minutes. No more spending hours adding, setting permissions, and validing each account. We make it easy.

Budget
MTR works with your budget. Our simple, straight-forward pricing allows you to add or remove users as you see fit. You only pay for your employee users. Operators and Clients are always free.
Our Promise: We will never use your data as a way to retain your business. That's right. You own your data, period. If we're not right for you, we're happy to work with any 3rd party platform to provide you your corporate data, without over-the-top charges or drama.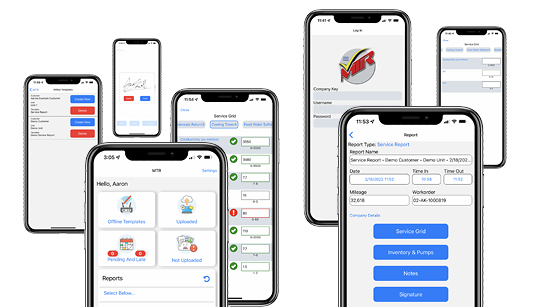 All in One Mobile APP
MTR is an extremely robust and intuitive desktop and mobile application that allows users to work online and offline in the field, with or without internet access on mobile devices, as well as at their desk. Users can complete work real-time, add inventory real-time, make suggestions against their work, schedule their next visit, and so much more.
Managing Your Work
MTR creates transparency throughout the life cycle of work by managing report assignments, tasks, scheduling, and late service/report visits. The MTR Dashboard is an accounting platform for users activity, and their results. Users can create custom forms and save them as templates for each account, or use generic reports.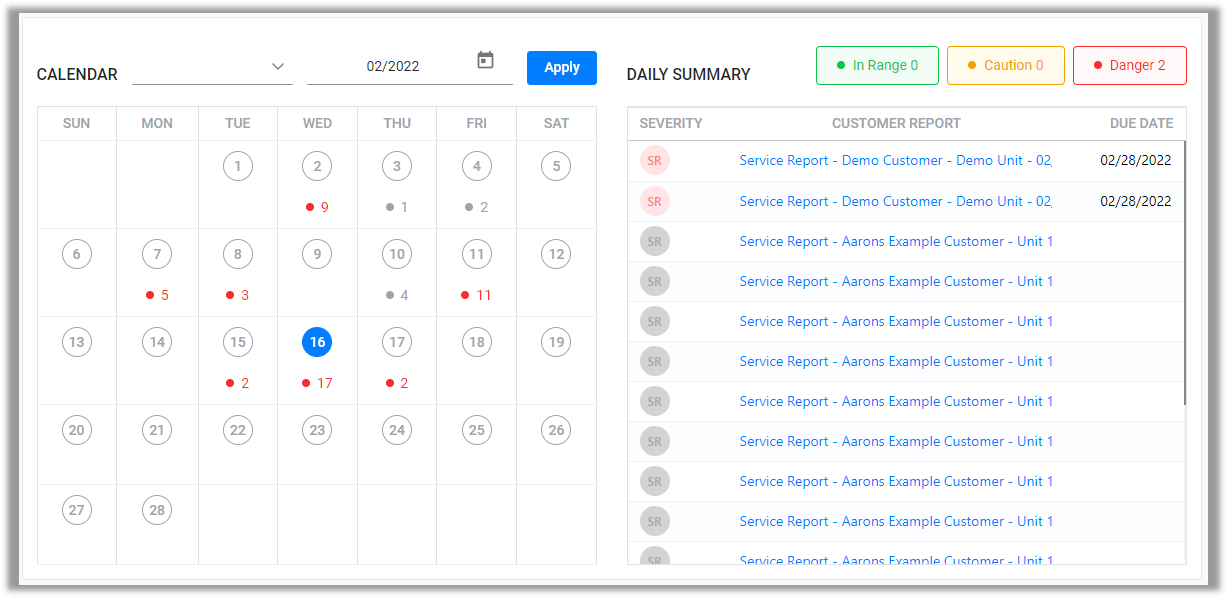 Mobile Workflow
MTR mobile app allows users to view reports, start reports, view customer data, take photos and add notes, quickly and easily. MTR was built with the prinicple and industry-leading design that mobile is first.
Fast. Easy. "Field Guy Centric."
We went back to the drawing board to improve report security, data retention, and ease of use for all aspects of the MTR mobile app. Our approach of "field guy centric" means it should be easy to use by any human, young or old. The MTR mobile app has no administrative functions or capacity to modify any settings within your MTR website. Fast and easy.
Work Offline, No Problem.
MTR allows users to work fully offline. Just open the report once on your device and the report template is saved for offline use. MTR allows the ability to capture information offilne as well as attach pictures, provide corrective notes, and more.
Centralized Work
MTR users may be set with a Pending and Late lists that each user should strive to complete monthly, or as they appear in the list. When finished, all pending and late reports should read zero.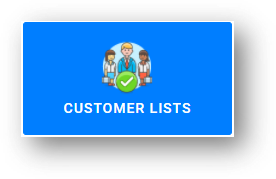 Customer & Customer Group Manager
Customer Lists allow you to add or edit your service customers. Customer Groups allow you to create or edit groups of customers represented by a territory or a user. This saves time when deploying a new user.